Search Results: Bangladesh
Nusrat Jahan
Nov. 6, 2020
Kenya, Bangladesh
Although, mobile phones are universally used for communication, for persons with disabilities they become essential assistive technologies that bridge barriers to opportunities which are not accessible otherwise.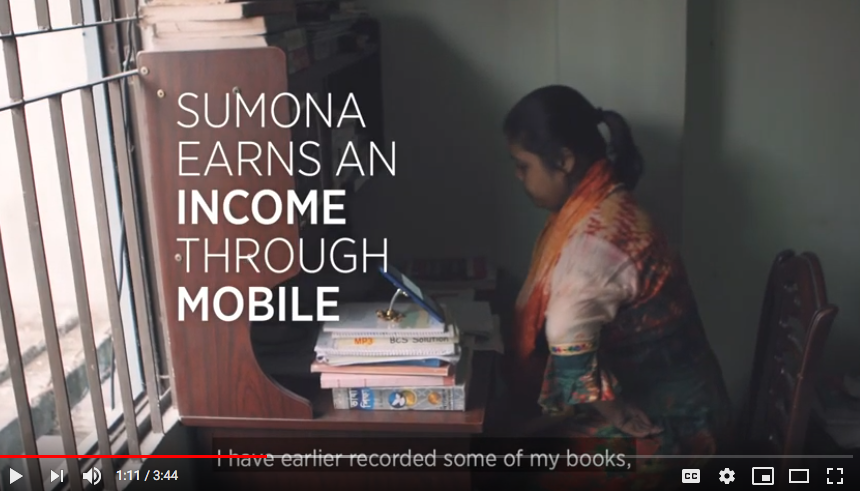 GSMA
Nov. 29, 2019
Bangladesh
Sumona Khan lives in Dhaka, Bangladesh. She is preparing herself for a government job. Sumona earns income through mobile. She records books for blind users.
Global Disability Innovation Hub, GSMA
Dec. 14, 2020
Kenya, Bangladesh
There has been limited research to understand access to mobile phones by persons with disabilities and the impact of mobile technology in their lives. This research aims to bridge the knowledge gap and to understand the potential of mobile phones as assistive technologies (ATs) for persons with disabilities in Kenya and Bangladesh. It presents an evaluation of the gap and barriers to mobile phone ownership experienced by persons with disabilities, as well as the usage patterns of four main mobile-enabled services (voice, SMS, mobile internet and mobile money) and the role of mobile phones to enable access to basic services, such as education, healthcare, transportation, employment and financial services.
Copyright © 2020 Global Disability Innovation Hub CIC. This work is licensed under a Creative Commons Attribution-NonCommercial-NoDerivatives 4.0 International License.